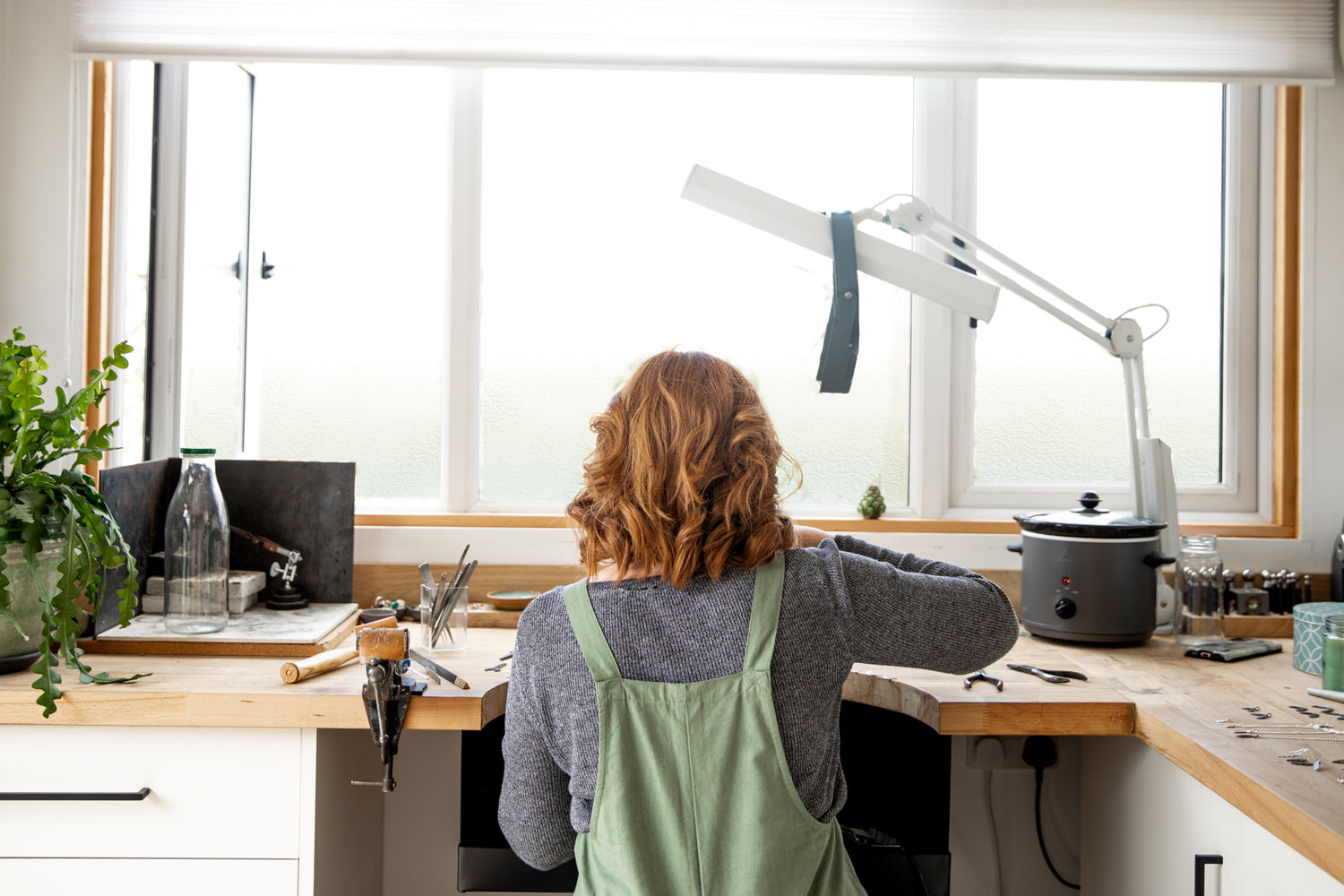 Finding joy and inspiration among nature's wonders
I bring my sketches to life in my studio nestled at the end of our countryside garden. Designing botanical treasures that imitate the effortless beauty of the natural world, my style combines a stripped back simplicity with understated luxury.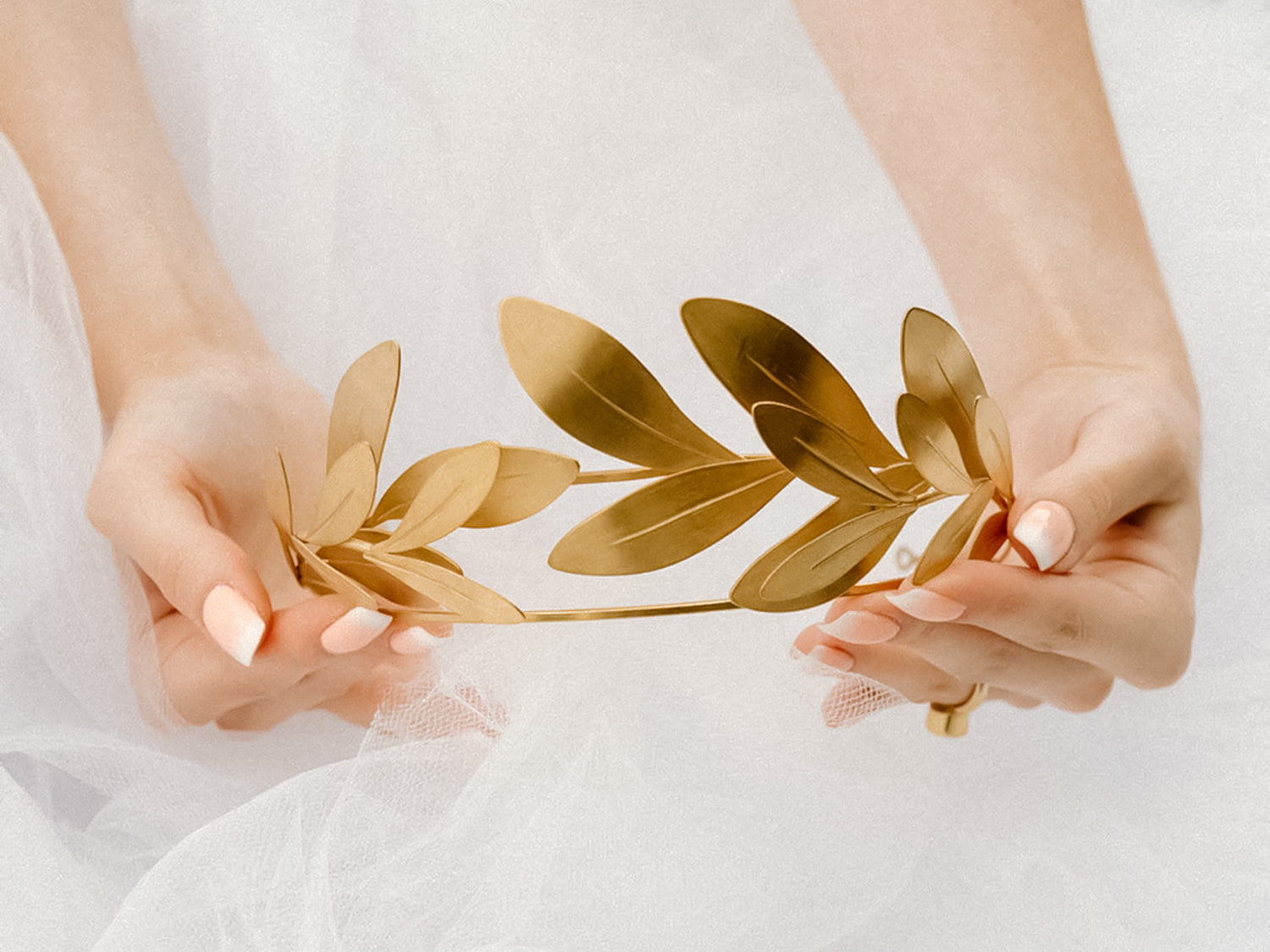 For me, being an artist is about storytelling.
Jewellery is a wonderful conversation starter, sharing
stories from the heart - tales of cherished memories or symbols of love, speaking of personal style and values.
I curate collections (the Signature Series) with narratives that centre around wellbeing and the wonders of the natural world. It's my passion to create lifelong pieces for you to fall in love with.
SIGNATURE SERIES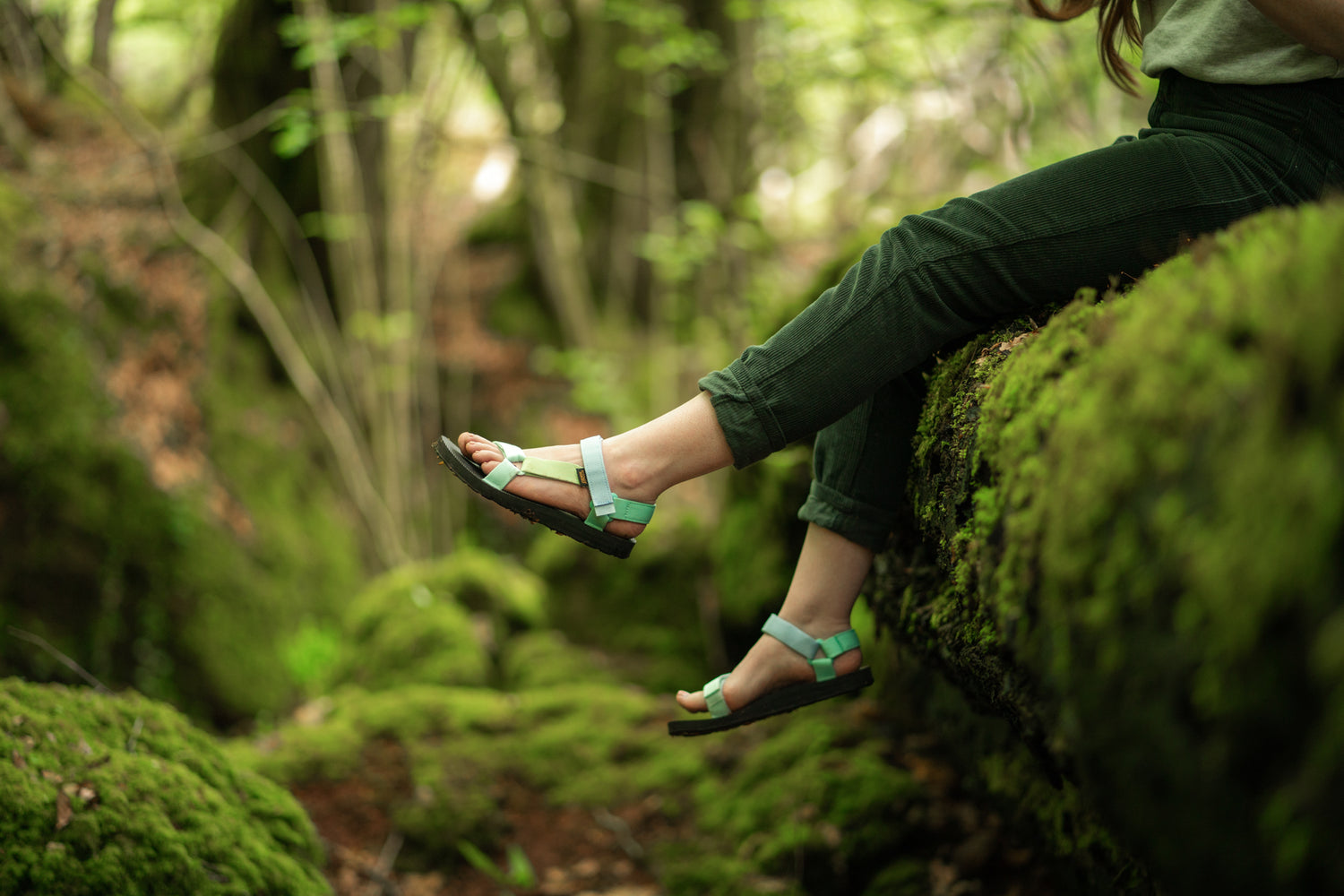 You'll often find me in nature.
My passion for adventure guiding me through the landscapes of the Brecon Beacons, or exploring our local Herefordshire woodland and soaking up the wisdom of the trees. I have fond memories of adventures in North Yorkshire's vast countryside, with my mountaineer father, as well the beautifully floral parks and gardens in Harrogate (my hometown). Rural landscapes and enchanting gardens provide me with endless inspiration and my roots are woven into every piece I create.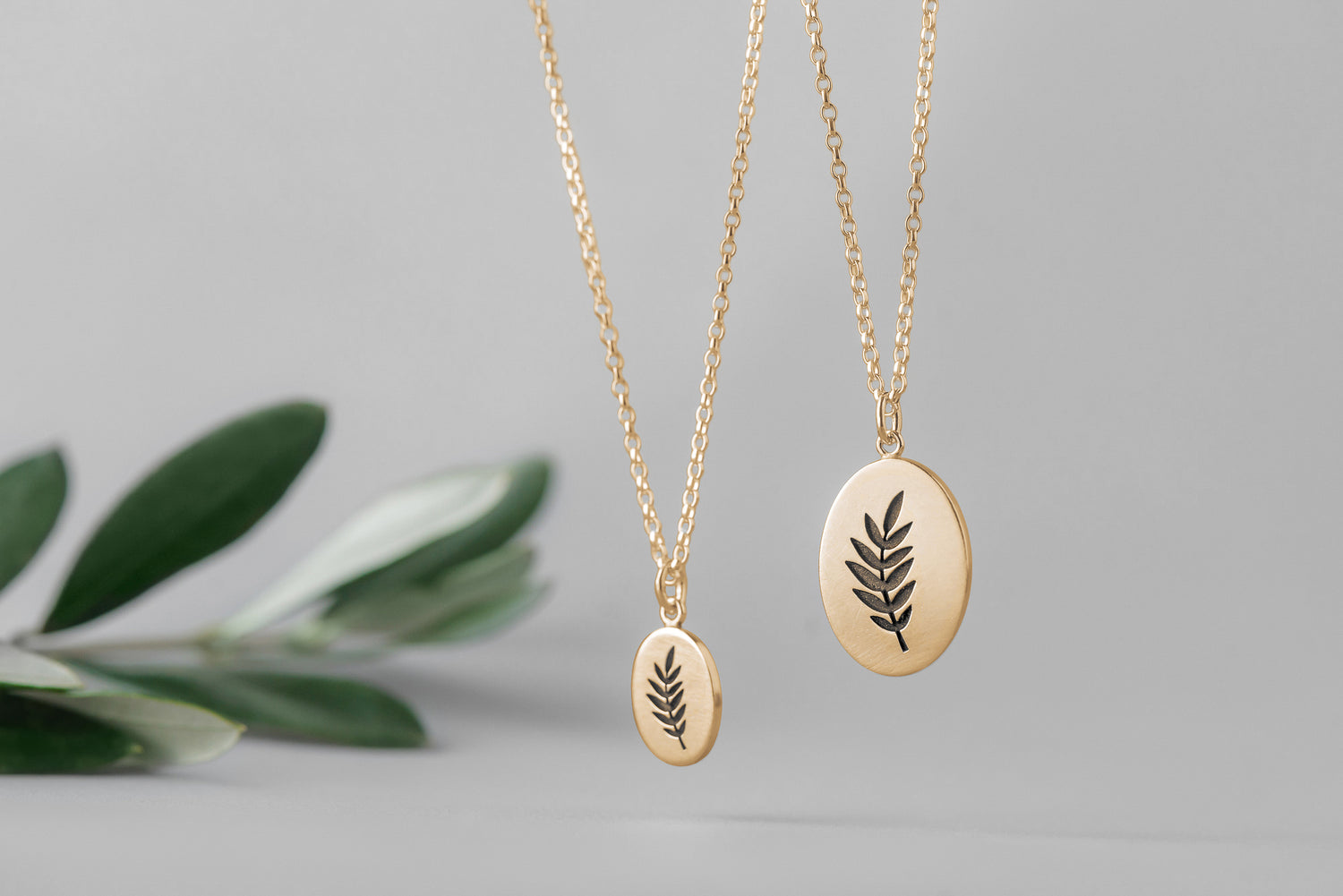 Sustainability is at the heart of my business.
Each piece is crafted by me and my team of expert artisans using 100% recycled gold and silver, I collect waste gold dust to be melted down and reimagined. My studio is powered by solar energy and any water I use in jewellery making processes is rainwater from the roof! Every day, I learn new ways to embrace eco-friendly practices.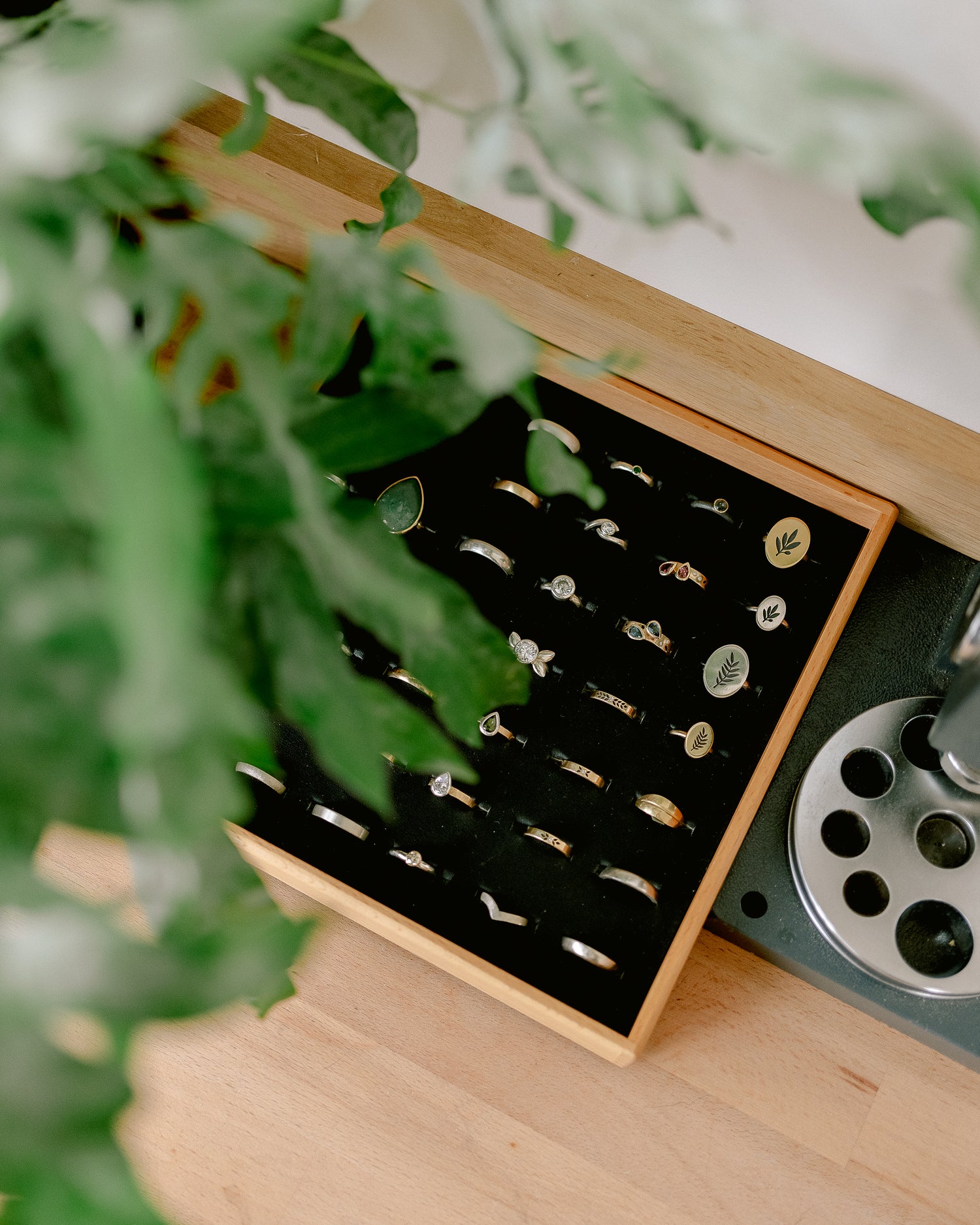 Despite over 10 years of industry experience I never tire of turning tales into keepsakes.
I have a special fondness for designing bespoke pieces - future heirlooms that come to life through the magic of collaboration and connection. Each and every contemporary creation is inspired by your unique story and style (I particularly love a bit of sparkle). The beauty of bespoke is that it is utterly original and truly takes on a life of its own.
BESPOKE JEWELS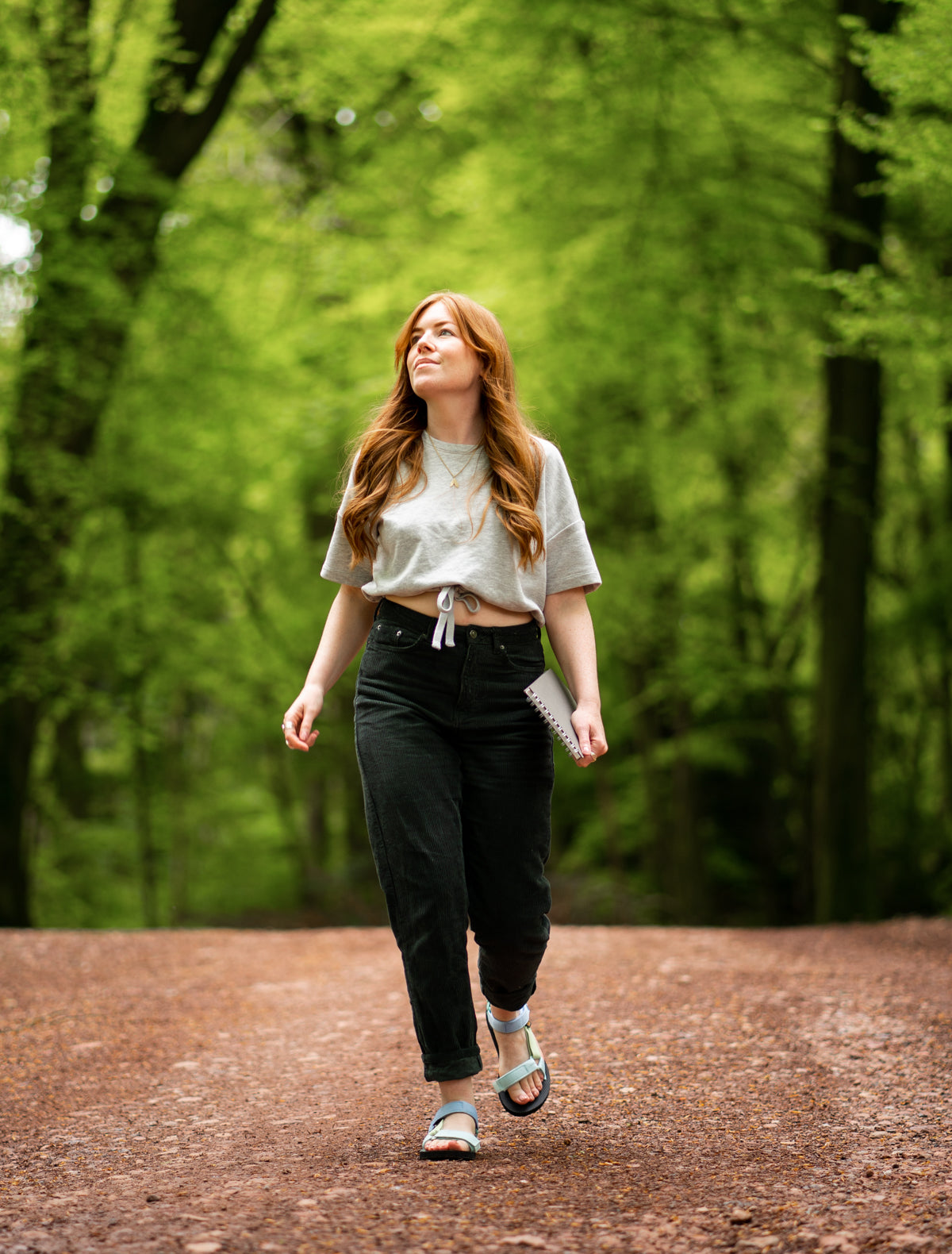 I appreciate the simple things in life.
My days are spent exploring the great outdoors, curled up at home with Rusty (the cutest cocker spaniel!) and a good book or working happily in my garden studio, designing jewels with heartfelt connections.
SHOP ALL JEWELS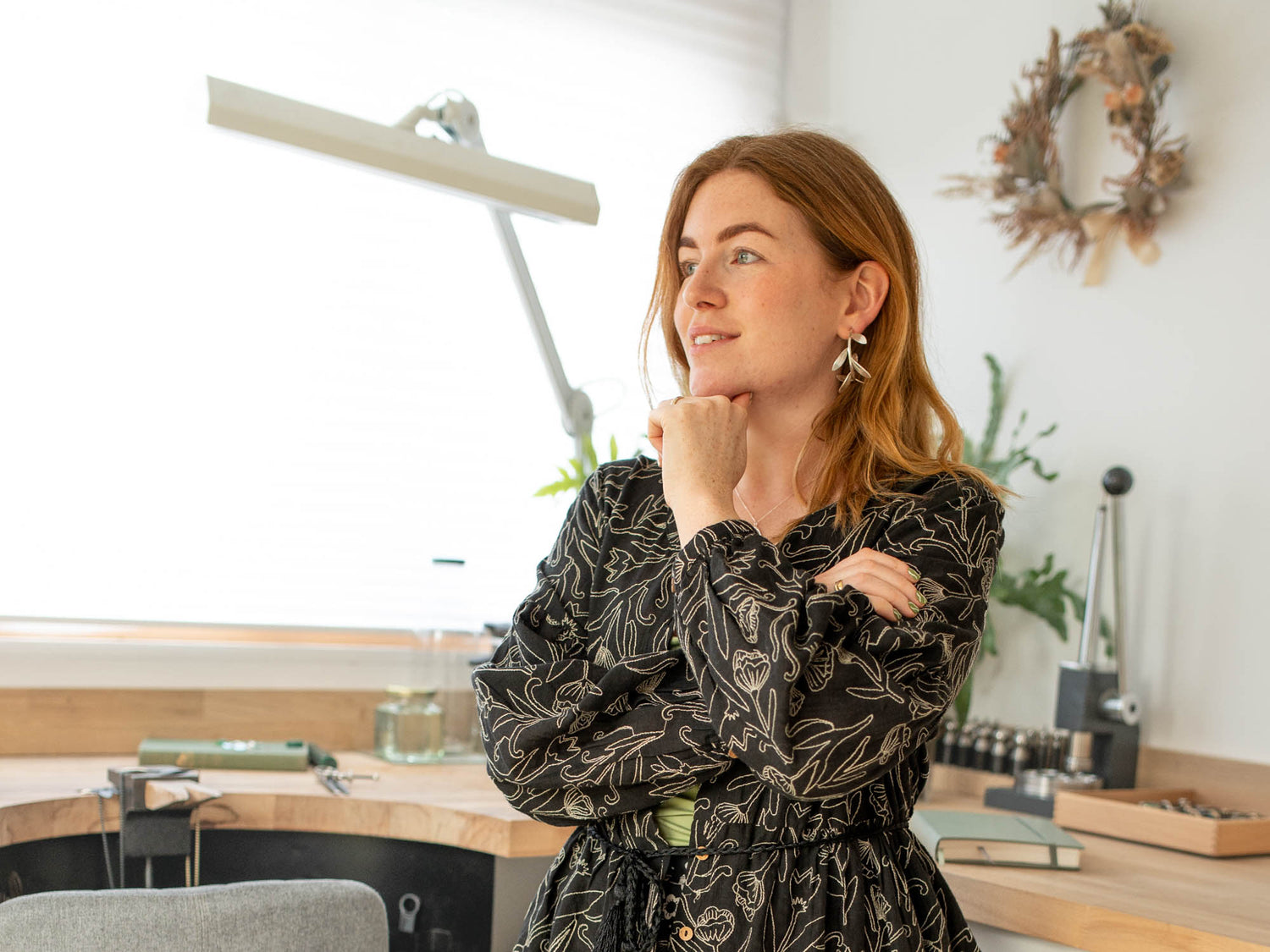 Join me on my jewellery journey
Learn more about creating your very own heirlooms and follow my story on Instagram where I share behind the scenes fun, sneak peeks at new designs and stories from my inspiration.
INSTAGRAM
Learn more about bespoke jewellery.